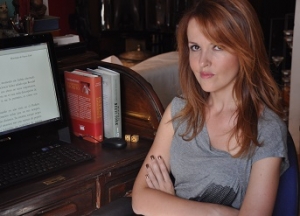 Vanessa Montfort (Spain)
Born in Barcelona, based in Madrid, Vanessa Montfort is a double award-winning novelist and playwright.  Her work for the Royal Court Theatre includes Flashback and Chalkland, while her second novel Myths of New York garnered hearty critical praise.
Works by Vanessa
A prize-winning noir thriller, set in a patchwork New York of movies, comic books and other icons…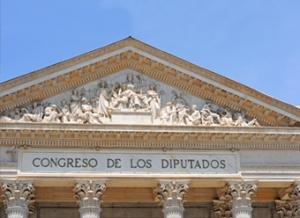 The elections approach, and Alfredo Santana is on track to become the first immigrant to ascend to the country's presidency…
A couple is trapped in a loveless cohabitation, tied by a mortgage that in better times seemed an obvious choice…
A queue of messages tells the story of one woman's journey to the edge.  Friends, family, banks, utility companies and an ex call in vain…
Evicted from a house he can no longer afford, a middle-class man sets up home on the street, sketching his living room in chalk on a brick wall…
A Spanish couple goes head-to-head with a German couple to win the right to adopt a greyhound who has been rescued from the street…
Visit Vanessa Montfort's website here.