Rodrigo García (1964) was born in Spain and grew up in the slums of Buenos Aires. In 2009 he won the 9th edition of the Europe Prize New Theatrical Realities. García writes, directs, acts, designs and makes video art. With his theatre company La Carnicería Teatro (The Butcher's Theatre) he has developed a surprising and unique theatrical language that searches for new rituals in everyday life.
Works by Rodrigo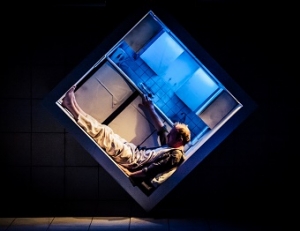 I'd Rather Goya Robbed Me Of My Sleep Than Some Other Arsehole
When you hit a crisis in finances, family and philosophy, there's only one way to stop life from getting you down…
Visit Rodrigo's website here.