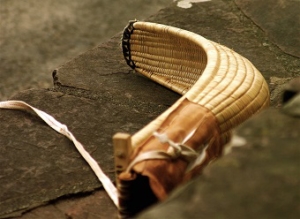 A Basque History (The Gondras)
Los Gondra (Una historia vasca)
by Borja Ortiz de Gondra (Spain), 2017
Five male, Five female.
In 1898, after twenty-four years in Cuba, Alberto Arsuaga returns to his Basque homeland, to build a new house and rebuild his life.  But the crime that led to his self-imposed exile is still unforgotten by the village and his family.  In 1940, with these wounds still seething, the aftermath of the Spanish Civil War deals new blows and sows new resentment, with attempts to reunite the family in prayer, fiesta and proud sporting tradition proving only superficial in their success.  And in 1985, with post-Franco democracy in its infancy, the struggle for the identity and freedom of the Basque country continues to tear the Arsuaga clan apart, with a family wedding marred by recriminations and violence.  In 2015, in his apartment in New York, a Basque playwright learns of a family tragedy that forces him back home.  Is this the moment finally to forgive?  And can writing about the past do anything to repair the present?
She brought the gun into this house. She left it in the living room, on the table we ate off today. Still hot. 'Orain nire hatz-markak bere badaroaz,' she said: 'Now it's got my prints on it too.'
She picked it up from the pelota court and brought it in here.
'Zuek erabagi entregatuko dozuen ala ez,' she said: 'You decide whether to hand it in or not. I'm an Arsuaga too. Izaskun Arsuaga. Gusta ala ez gusta. Whether you like it or not.'
Written by one of Spain's leading contemporary playwrights, and following its premiere at the national theatre of Spain to great critical acclaim, A Basque History has been translated thanks to the support of the Fundación SGAE.  A powerful, epic family saga on the pressures of family and the emotional impact of the brutal events of history.
Contact me for more details.