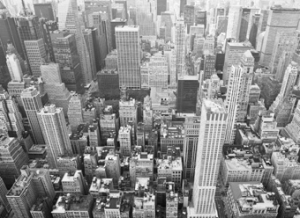 Myths of New York
Ÿ'damnably well written', Heraldo
Ÿ'a gamble […] which is a surefire winner', El correo gallego
Who are the Sons of Fate…?
Reaching the top of the Amazon Spain Kindle chart in 2012, Myths of New York, by award-winning novelist Vanessa Montfort, is now available in my English translation for publication.
Read a longer extract, published by Drunken Boat.
Set in a patchwork New York of movies, comic books and other icons, Myths of New York is a noir thriller following gambling addict and mathematical genius Dan Rogers as he attempts to assist the NYPD in their infiltration of illegal blackjack dens and to uncover the identities of the Sons of Fate, a mysterious band of serial killers whose fine-art-themed murders are terrorizing and  fascinating the city. Meanwhile, Laura, a troubled reader in a faraway city, becomes so engrossed in the novel of Dan's life that she crosses the Atlantic in an attempt to find him.  Read full synopsis here.
I live in the god-dreamed Olympus. The port of Phoenician dreams. The land that was promised to the Jews. The land of lost children. I live in the City of Fiction, an island sewn to the sea by the threads of all men's fantasies…
The story could've started just like this.
But it won't start like this. Or end the way it should. So I'd like to ask for a personal favor. For a chance, is all.
A bet on a single hand.
If I win – if I convince you in time – there's a page of this book you won't read.
But let me play all my cards, and play by my rules. First, I want you to hear what I have to say in my defense. I've nothing to lose by trying again: you gotta have a dream, 'cause when you dream, maybe your dreams dream of you; maybe they hope you'll come true someday.
Myths of New York was originally published in Spanish by Algaida.  Visit Vanessa's website here to learn more.
Contact me for more details.